AUDI S4 B8 Avant Wiper Blades 2012-2015 Windshield Wipers Twin Pack 2420B2-16S13
$63.90 incl.
Description
Make

AUDI

Model

S4 Avant

, 

B8

 

Wagon

 

2012-2015

Application
Front Windshield Wipers
Wiper Arm

Push Button

Fitment

B2

Inclusion

24″ (600 mm) + 20″ (500 mm)

Rear Wiper

16″ (400 mm) – optional

Code

2420B2-16S13
What's included in your 

AUDI

 

S4 Avant

 wiper blade package?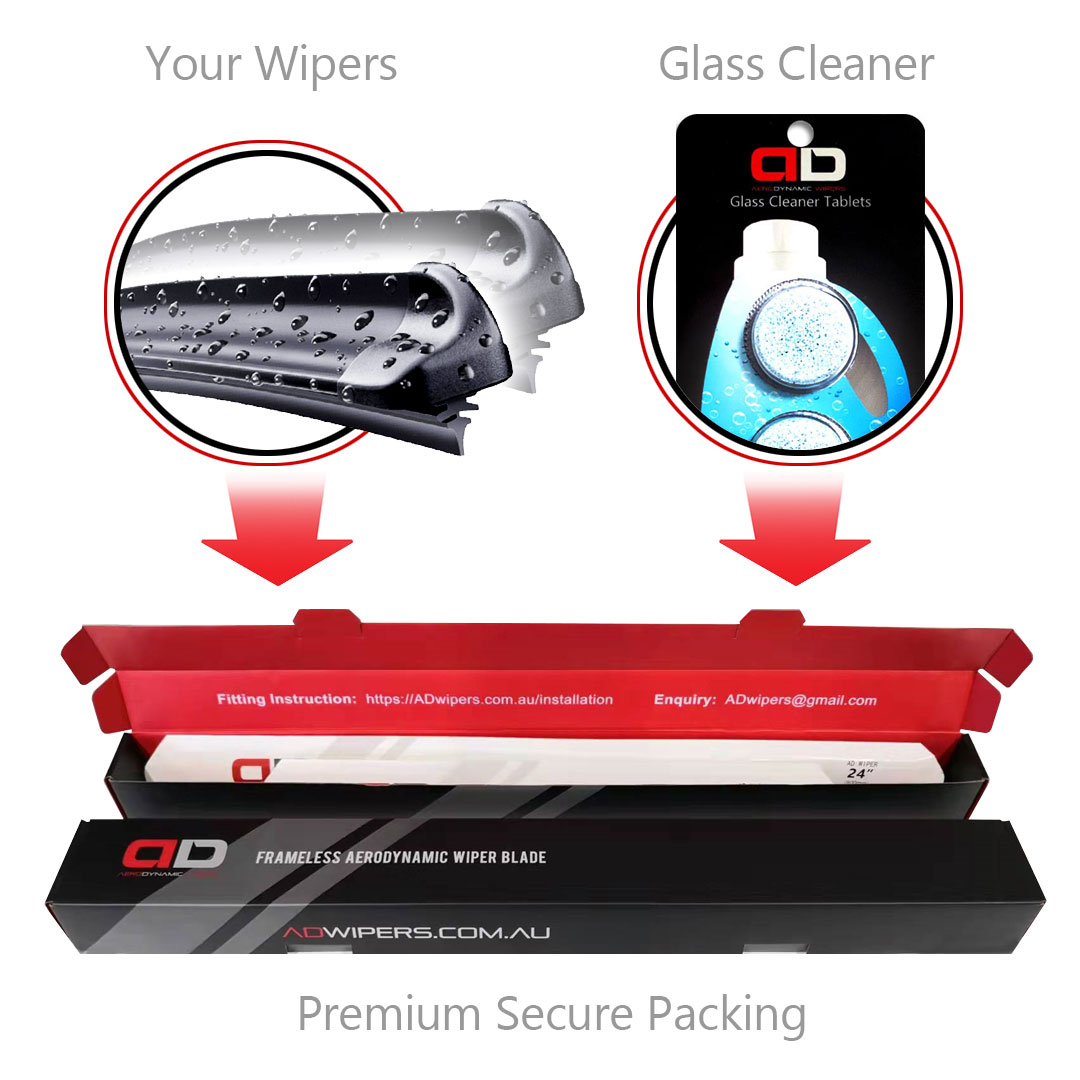 How to install 

AUDI

 wiper blade to wiper arm?
Why Aerodynamic Design for 

AUDI

 

S4 Avant

 Wiper Blades?
The Aerodynamic windscreen wipers always work efficiently and quietly, providing clearer driving vision. It is designed for all driving speeds, perform exceptionally well at high speeds.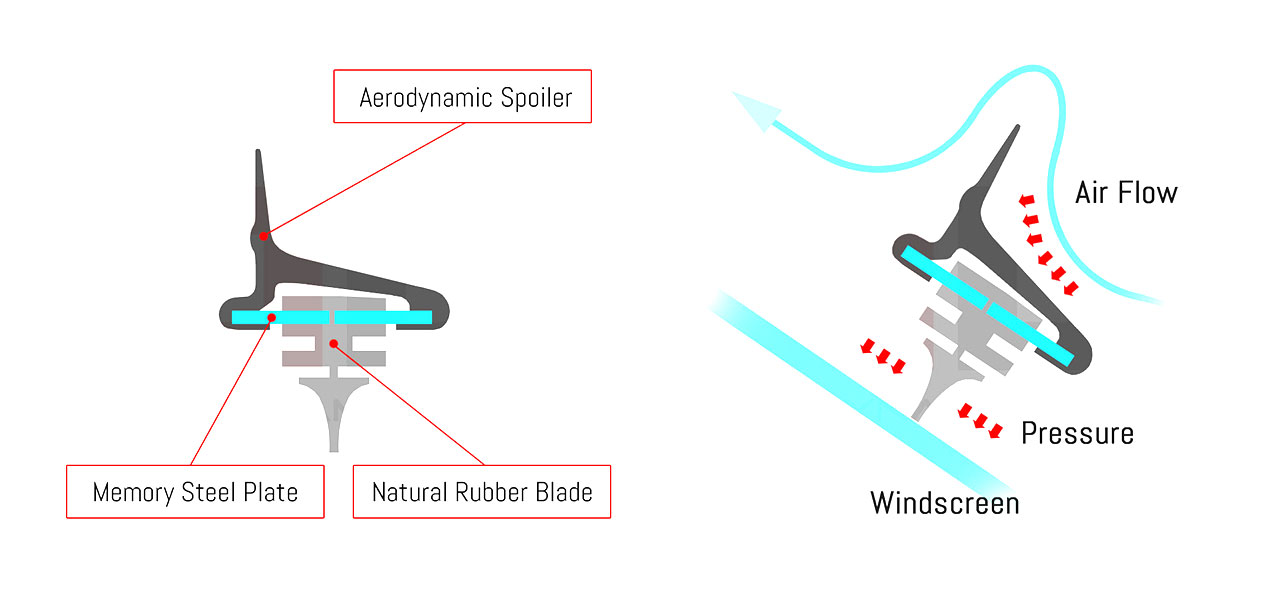 Air passes through the aerodynamic spoiler of the wiper, which produces extra downforce on the blade without the aid of any add-on parts by catching more airflow. This prevents wipers from shaking and vibrating at high-speed driving.
The wipers wear down at a slower rate, reducing maintenance costs. They are also designed for dry weather use, such as for cleaning the windscreen.
Frameless Wipers vs Conventional Wiper?
ADWipers replacement wiper blades are frameless. Unlike conventional wiper blades, there is a built-in curve memory steel plate to distribute force evenly along the whole blade. While conventional wipers use the framework to distribute downforce. Thus, force is evenly applied, affecting the efficiency of wipes.
Why should choose ADWipers for your 

AUDI

 

S4 Avant

 wiper blades?
ADWipers replacement wiper blades adopt German wiper tech, Aerodynamic frameless/boneless design in wiper blades manufacturing. Safe driving vision is assured.
We have a physical shop to buy and fit 

AUDI

 wiper blades, not a virtual online store
Compatible with 

AUDI

 

S4 Avant

 OEM fitment of your car wiper arms, better and modern looking.
Easy to fit, save money and time to visit auto mechanics
A better option than wiper blade refills. All you need to do is to remove existing wipers from the wiper arm, then install our wipers according to our provided easy installation instruction illustration.
Every set of wipers come with Glass Cleaner tablets to make 8 litres of glass cleaner solution for your windscreen. Rubber blades are well protected with a protection sleeve (remove before use)
Easy to purchase online, various payment methods including AfterPay, Bank Transfer credit card payment via Paypal and Stripe
Fast shipping, orders will be processed in 0-1 business day and fast dispatching.
Best customer service you ever experienced. We respond to all email inquiries within one business day, some would be responded to within an hour.
Find Wiper Size For My Car
Cart