On-Site Wiper Blade Replacement Package (MEL only) – 3x Wiper Blades
$99.90
Description
Wiper Blade Replacement – 3x Wiper Blades
Parts & Labor All Included (Melbourne Regions Only)

Why bother to get your hands dirty? 
| | |
| --- | --- |
| Package | Wipers x 3 (for one car only) |
| Applicable | Front Wiper Or Rear Wiper |
| Service Regions | Refer to Service Location & Schedule |
| Warranty | 12 Months |
| Parts (Included) | ADwipers High-Performance Aerodynamic Wiper Blade |
Three simple steps:
Check schedule availability (click here)
Add this to the cart and proceed to check out
Make a booking (click here)
Frameless Wipers vs Conventional Wiper?
ADWipers replacement wiper blades are frameless. Unlike conventional wiper blades, there is a built-in curve memory steel plate to distribute force evenly along the whole blade. While conventional wipers use the framework to distribute downforce. Thus, force is evenly applied, affecting the efficiency of wipes.
Why should use Frameless Aerodynamic Wiper Blades?
The Aerodynamic windscreen wipers always work efficiently and quietly. It is designed for all driving speeds, perform exceptionally well at high speeds.
Air passes through the aerodynamic spoiler of the wiper, which produces extra downforce on the blade without the aid of any add-on parts by catching more airflow. This prevents wipers from shaking and vibrating at high-speed driving.
The wipers wear down at a slower rate, reducing maintenance costs. They are also designed for dry weather use, such as for cleaning the windscreen.
Why should choose our On-Site Wiper Blades Replacement Service?
save time, no time-wasting in an auto mechanic shop
save money, cheaper than replacing in an auto mechanic shop
high-quality wiper blades are fitted
friendly services
prompt response to claims & complaints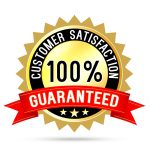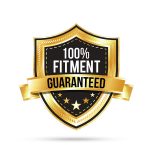 Find Wiper Size For My Car
Cart
Recently Viewed Products