Rear Wiper Types available from ADWIPERS
ADwipers supplies different types of rear wipers for your car. The original type of rear wipers is highlighted in the description section with a red border.  Non highlighted wiper types on the listing page are compatible types of the car model. Faded wipers indicate non-compatible wiper type.
Metal Frame Rear Wipers
Metal frame rear wipers are mostly found on car models of 2000 or before.  
Vehicles with metal rear wipers can be upgraded to any of the other types of rear wipers as you wish. All other types of rear wipers are compatible with metal frame rear wipers.
Plastic Frame Rear Wipers
Plastic frame rear wipers are commonly found on car models from 2000 onwards to replace the metal frame type.  
Cars originally fitted with plastic rear wipers can be upgraded to Slim Line type. Some models can also be changed to frameless type. It will be shown in Rear Wiper options if it is compatible.
Slim Line Rear Wipers
Slim Line rear wipers are popular in the recent decade on car models from 2010 onwards, especially European cars.  
Cars originally fitted with slimline rear wipers can be fitted with plastic frame rear wipers as well. The compatible plastic frame rear wipers can be found in the Rear Wiper option if any.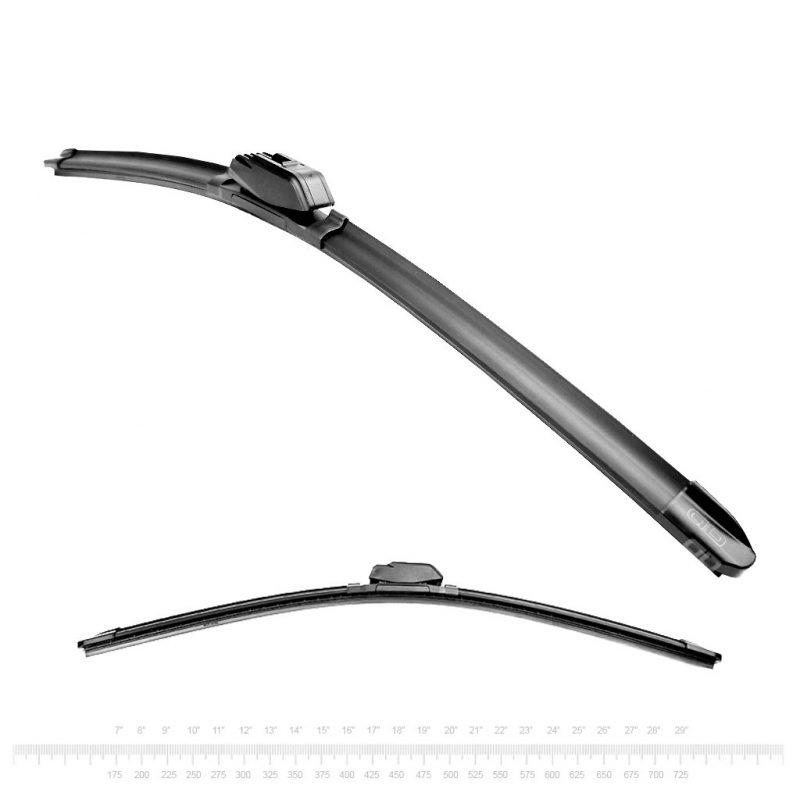 Frameless Rear Wipers
Frameless rear wipers are not a common type of rear wiper. Honda Civic Hatchback 10th Generation.  
Despite this is not a common type of rear wiper, there is no known disadvantage of using frameless wipers as a rear wiper, as long as the fitment is available. J Hook/U Hook rear wiper fitment is compatible with all rear wiper types.